Noble Herb is also home to where leading cannabis companies Pure Edibles and Everest Concentrates are hand-crafted in small batches and produced. Product is harvested on our farm which is designed to reduce its environmental footprint and further sustainability practices within the industry and our great state of Arizona.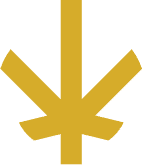 Here are our non-negotiables:
Noble Herb is leading the way—out of energy and chemical-dependent indoor cultivation operations—and returning cannabis back to its agricultural root. We are farmers in the truest sense and believe in only using organic inputs, sustainable farming techniques, and natural pest controls. Growing in dirt and under the sun cultivating the purest, most natural products that are free of toxins and harsh chemicals.
We're a local grower-owner-and-operated cannabis company. Our dispensary, proudly located in Flagstaff, delivers products from the most trusted brands across the state. While our in-house products, Pure and Everest, are hand-crafted and made in small batches daily onsite.
Simply put, we offer the widest selection of top-tier cannabis in Arizona. For us, this doesn't equate to being unattainable, which is why we never lose sight of providing our customers the highest quality products at an affordable price.
Noble Herb was created collectively by brothers, Ryan and Brandon Hermansky and longtime friend Doug Daly, with the intention of delivering the highest quality products at price points for everyone—a key dynamic they believed was missing from the market. 
The three first entered the industry in 2013 with a three-time award-winning dispensary Greenhouse of Flagstaff. As their operations and team grew to meet demand, they knew it was time to expand their footprint and evolve their business to represent the mission and values they feel are vital to their success in the cannabis industry. 
Their mission was to create a dispensary that was more than a place to purchase cannabis. Today, they bring you Noble Herb, a destination focused on providing an inviting environment for everyone. More than anything, Noble is a space where customers can learn about the cannabis industry and trust that every product is made with integrity, sourced from the best ingredients. 
Cannabis Dispensary Careers in Flagstaff
Looking for a career in cannabis farming or customer service? We're always looking for top talent. Below is a list of positions. Fill out the form and tell us more about you!
Grower
Retail Sales
Trimmer
Sales Manager
Extraction
Kitchen
Packaging